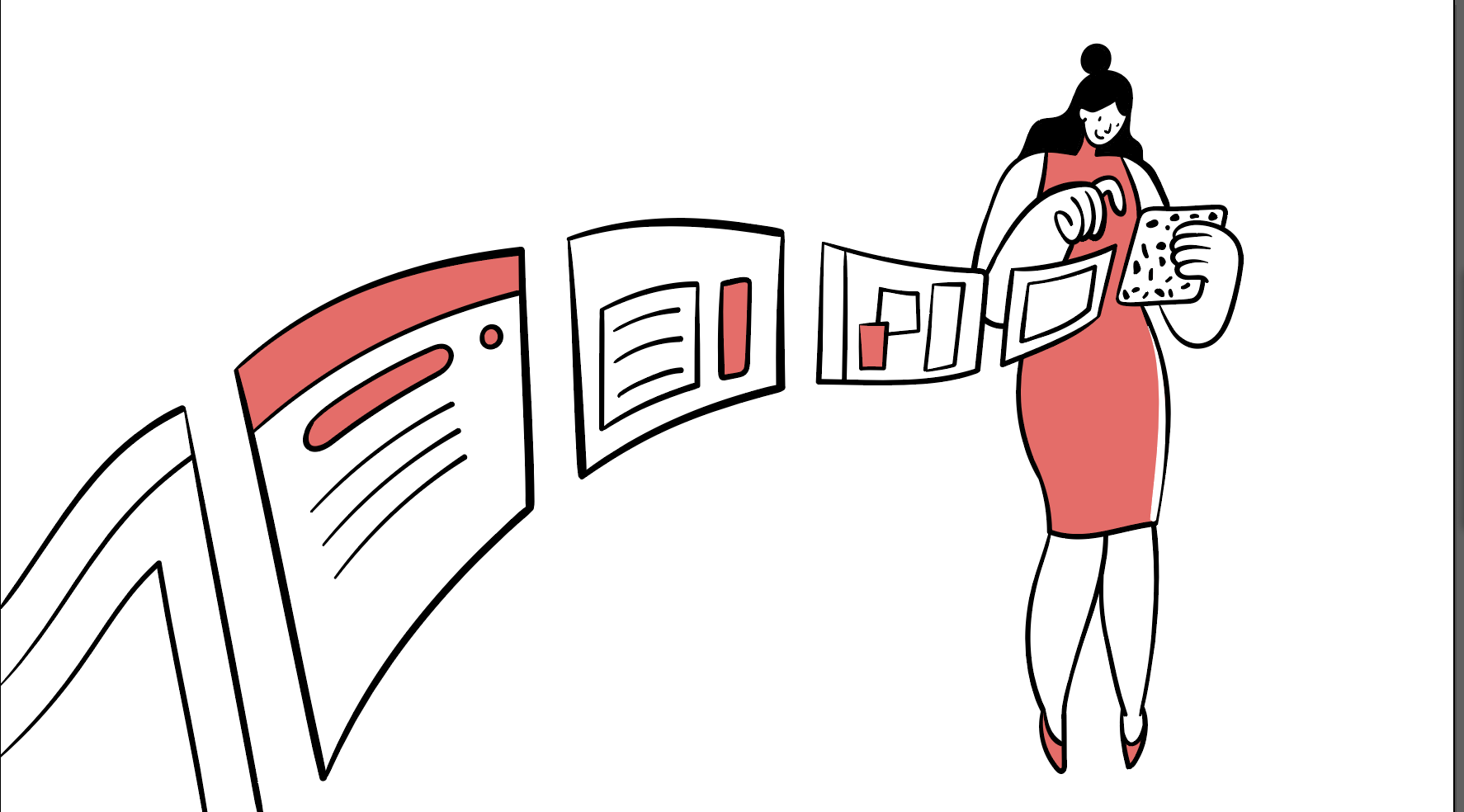 We took all the limitations which hold back design workflows, and solved them for maximum effectiveness on your assets. Introducing Kubric playbacks: design macros at scale that you can apply anywhere.
What Sucks (currently)

There are a few questions that make the foundation of how we design solutions at Kubric. Questions like "How do we reduce the grunt work for designers?" which lead us to solutions like the 10x designer.
In doing so, we often question the way of doing things normally. Recently, we decided to look at repetitive workflows. Features like Actions history in Photoshop have been around for a while. But how effective are they?
Let's take an example. Say you have to reposition the logos in 5 existing creatives. Or 50 (marketing teams *eye roll*). This means for each asset you must: create a new project, import assets, replay the actions, and then save it as an image.
This has to be repeated, 50 times. And what if you need to go back on your changes?
For 21st century designers, who have to develop new designs and apply them at scale - this application is clunky at best, and resulting in break-stuff-around-you anger at it's worst.

There has to be a better way. Creating a design macro is not a part of your job. Working with the friction of tools is not your job. Repetitive work - not your job. It shouldn't be a job for any human, in fact. Not one that requires you to be a power user, in the least.

Kubric Playbacks: An Asset First Approach
We took all the limitations which hold back design workflows, and solved them for maximum effectiveness on your assets. It's so good, we considered naming it play-forward instead of playback. Let's dive in.
Simpler Workflow
Get ready to apply design macros seamlessly. The process is simple - edit a single creative as you normally would. Select the option to "Create Playback" right in the editor. And you're done.
You can now use this playback across your asset library. See it in action:
Versioning
You have the flexibility to go back to any version of your creatives. When you create the newer version, the older one stays accessible right there. So you can put together things easily, and break them apart with the same ease. All of it stays with you.
On your quest for good design, this is an essential superpower. It turns your asset library into a fun place to experiment, instead of a sweatshop with finality in each step. You can try out different design variations and multiple playbacks on single or multiple creatives. And all of this is lightning-fast, so you can experiment quickly and make decisions.
Ease of Use
Think of it this way - if Photoshop replays are a cookie cutter, the Kubric playback is a custom cookie-cutter, at scale. Built with the designer in mind.It adapts to you, not the other way round. Inspired by our quest to supercharge your creative workflow.
Back to You
The real potential of the Playbacks lies with you, the creator and what you make of it. So go ahead, take it for a spin, and tell us what you think!
---
We are hiring! Check out our team page, or write to [email protected] if you are kicked about building the next generation of creative tech.