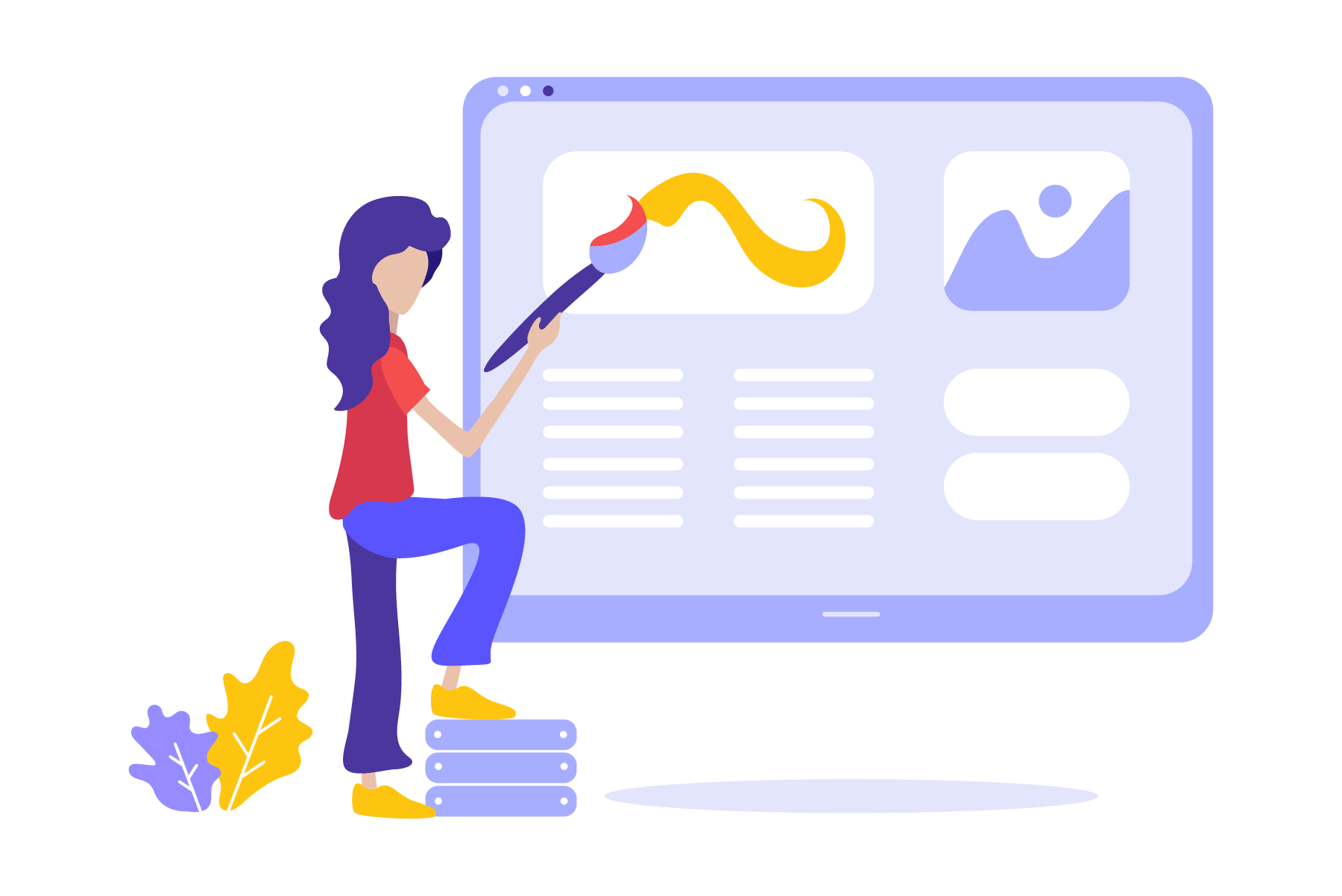 Modern design workflows have evolved. Their tools haven't. Learn more about how to simplify complexity for your creative team and supercharge your content production process.
2020 has brought with it many things - good, bad, and ugly. But most of it, it's brought change.
From working in our Pajamas to people only buying what they need (*capitalist frowns*), it has made everyone to reconsider their priorities.
The business geography has changed. The whistle has sped us up from digital-first to digital-everything - it is now attracting interested players and enablers like Shopify. And they mean business - Shopify currently powers over a million companies worldwide.
The ever increasing competition means that innovations in serving effective content have become the differentiating factor. Businesses are paying a lot of attention to how they're making content.
For in-app monetization & marketing teams, the writing on the wall is more evident than ever.
Modern design is more than designers.
There, we said it.
As we move deeper into content personalization, creating content at scale brings in complexity. Modern design workflows involve account managers, partners (clients), copywriters, and QA teams. Each shareholder requires their time and space to play an effective role.
So, your design function must - create personalized content that satisfies individual users, at scale, often with changes until the last minute, with transparency for multiple shareholders.
If that sounds like a handful, it is. The tools of modern design have not evolved with their teams. Despite all the moving parts & shareholders, everything starts and ends at a design tool. Since these tools generate the final outputs, all the work around design tools to guide their workflows. This puts unfair pressure on creative teams while causing inefficiencies for every other team member.
Here's a common example - suppose a marketing team wants to show a specific offer around a festive discount. As it's about to go live, the business team informs them about an update in the offer price. What happens next? Typically, they would send an email to the designer with the changes—& the entire process of design, QA, and release repeats.
For monetization teams, this cycle could happen every hour during a sale. This resulted in a bottlenecked workflow. With the creative team and their tool and it's center, agility is severely limited.
We know it's looking a bit bleak. But it's about to get super bright in here. Enter creative automation.
What is creative automation?
Creative automation is exactly what it sounds like. Everything in your creative process that can be automated SHOULD be automated. This process (usually done via a tool like Kubric) simplifies the bottlenecks of modern design. It brings together all the moving parts of your design ops machine and brings transparency for everyone involved. Oh, and did we mention that it automates all the redundant work designers have to do?
Now that we're hyped up, let's dive into how a platform like Kubric can help you achieve automation and the state of "design flow":
Goodbye to the grunt. For designers.
Adrienne Allnutt, the director of design and research operations at LinkedIn told DesignBetter, "when our [designers] are spending more than 50% of their time doing operational work, that's a problem."
Nobody wants their creative teams stuck on redundant tasks that suck away on the bandwidth (not to mention the soul). Let us talk about how creative automation makes the lives of designers simpler in 3 ways:
1. Generating variants of assets

Creative teams are scared of large lists. Whether it's a list of partner logos, items for sale, or promo spots, they mean one thing. Variants and wasted time for designers to create variations of a single template. A job which no human being should be subject to regularly.
So, why not create once and automate? With a tool like Kubric, you design a template once and generate thousands of variants for all your different products. The same goes for adapting your creatives to different social platforms and their dimensions. Which means you can
2. Scale volume for creative production
With your production on autopilot, jobs that would typically take hours now get wrapped up in minutes, whether it is hundreds or thousands of creatives. You can set guidelines & templates to remain brand-compliant, so quality is maintained even in larger volumes. All while keeping the bandwidth of your creative team intact. It means you can literally scale production in the background while your team focuses on more essential tasks.
3. Localizing creatives
Marketers take when in Rome seriously. Venturing to new audiences and segments requires you to optimize the messaging in the local language. Marketing teams (and by extension, designers) have to co-ordinate with regional teams, a process that often leads to frustrations dished out in said local languages. With a creative tool like Kubric, designers instantly deploy master templates that can then be personalized directly by the regional teams. It saves time for everyone involved.
Let us now move on to how creative automation also improves the lives pf everyone around creative teams.
Efficiency. For everyone.

1. Make Changes on-the-go
Grunt work or Nah, no creative team likes to hear the words "we need this done in 10 minutes." (some of most gossip-worthy anecdotes start with this line). Yet the very nature of offer periods and sale times means that partners can jump in and out at the last minute.
The traditional tools of this trade are complex. It makes designers unfortunate gatekeepers, blocking other functions like copywriting as well. And frankly, it is overkill to loop in the creative team for every minor change. There's a way to hit both these birds with a finessed stone. Kubric comes in with a smart editor for non-designers, allowing copywriters/marketers to make direct edits to creatives. It then optimizes the design and generates a new creative automatically.
Which means you're ready to rock n roll on your own - on those time-sensitive days.
2. Directly generate creatives with an always-on production.
Think of creative automation as having a design team at your beck and call, without bothering your actual design team. Once you have templates and guidelines, you're free to let your creative spirit go wild, run campaigns, make memes, and experiment with ideas with no limits to bandwidth. Kubric even integrates directly to your ad platform/ google sheets to automatically collect your data and generate creatives, completing everything without human intervention.
In Conclusion
As content transcends from being king to the kingdom, design ops have become crucial to organizational success. How you orchestrate and optimize your people processes around design is now the most critical factor to digital & business success.
Are you ready for a modern design process that sets you and your team up to win? Interested in knowing more about creative automation? Start using Kubric today to supercharge your creative process.
---